DSLA Listing Update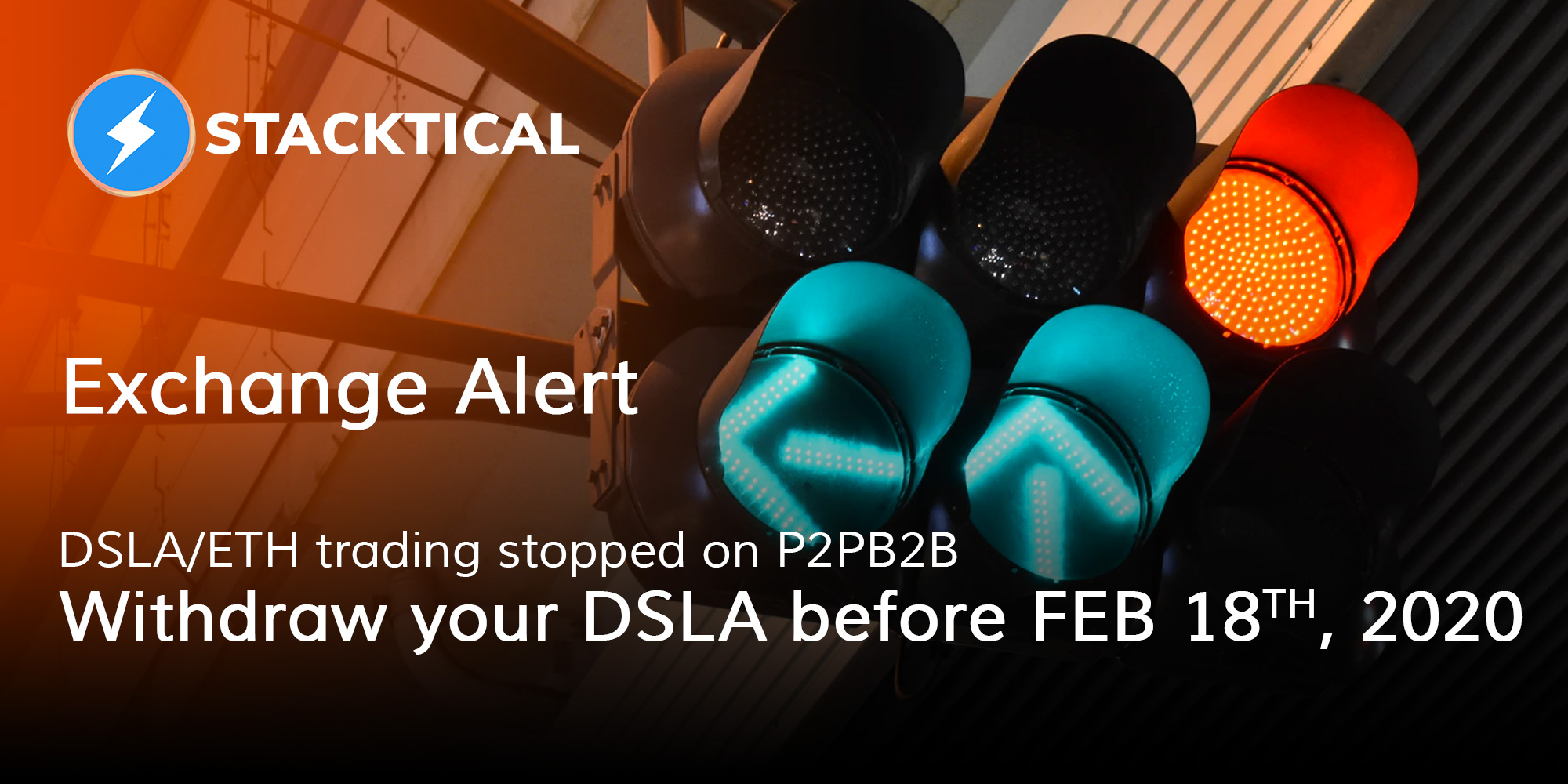 Focusing on a new series of listing
To prepare DSLA for the next steps of its development for 2020, the DSLA/ETH pair has stopped trading on the P2PB2B exchange, effective immediately.
We invite all DSLA holders to withdraw their DSLA tokens from P2PB2B, and use the STEX cryptocurrency exchange to acquire DSLA tokens from now on.
Withdraw everything before Feb 18th, 2020
Withdrawals will not be possible after Feb 18th, 2020.
Please make sure you proceed as soon as you can, to avoid losing your tokens.