DSLA Listing Update
Written by DSLA Core Team on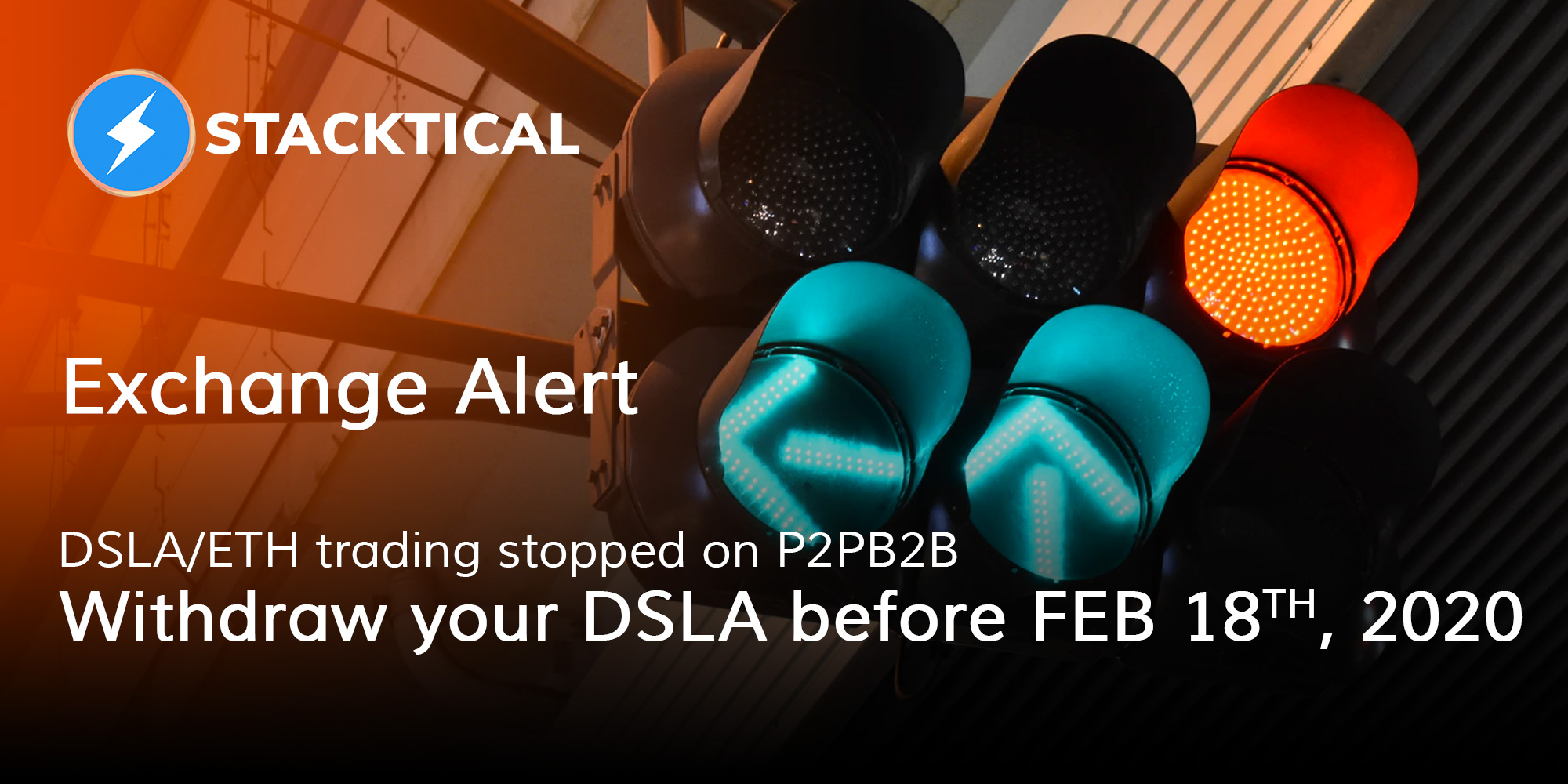 Focusing on a new series of listing
To prepare DSLA for the next steps of its development for 2020, the DSLA/ETH pair has stopped trading on the P2PB2B exchange, effective immediately.
We invite all DSLA holders to withdraw their DSLA tokens from P2PB2B, and use the STEX cryptocurrency exchange to acquire DSLA tokens from now on.
Withdraw everything before Feb 18th, 2020
Withdrawals will not be possible after Feb 18th, 2020.
Please make sure you proceed as soon as you can, to avoid losing your tokens.
About DSLA Protocol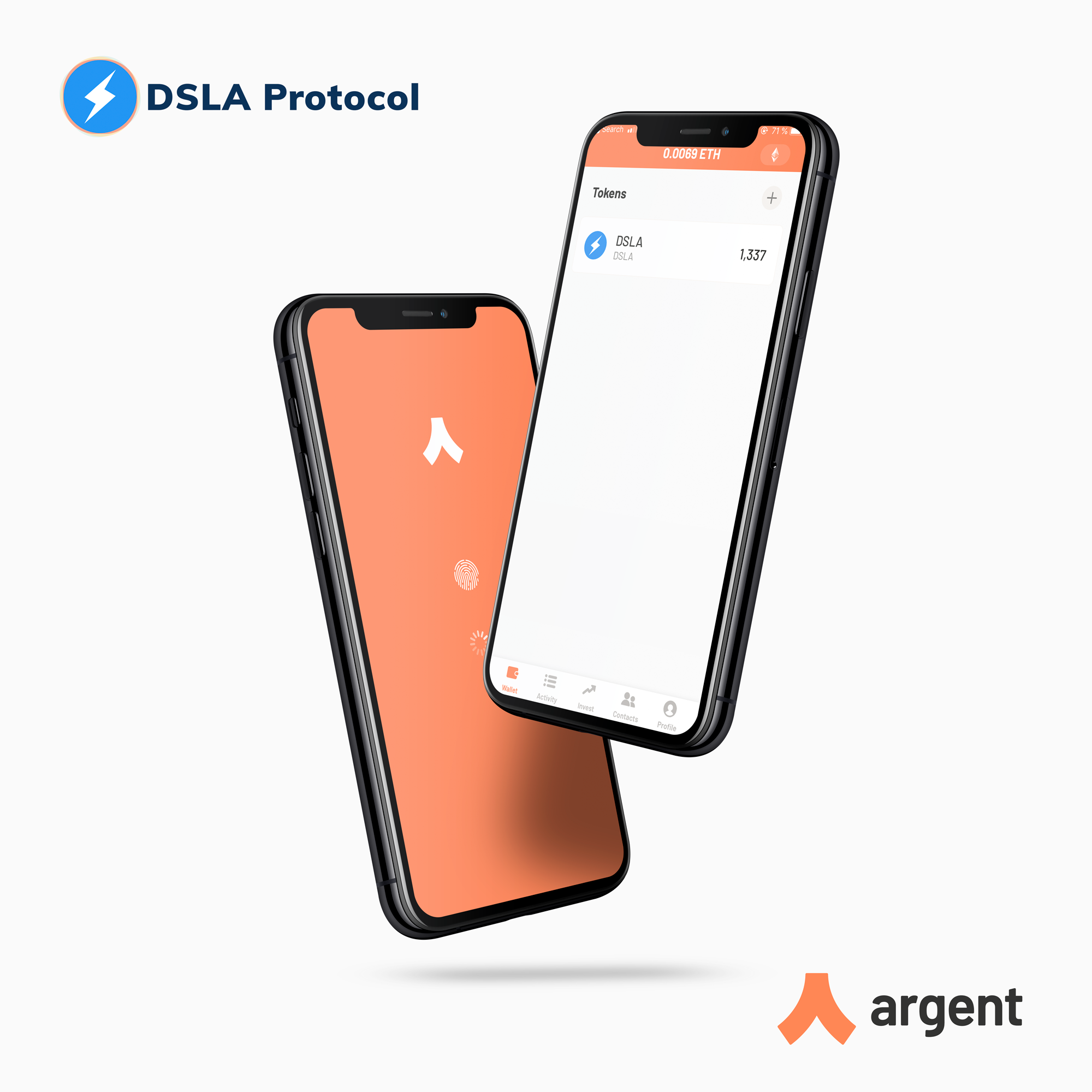 DSLA Protocol is a risk management framework that enables infrastructure operators and developers to reduce their users exposure to service delays, interruptions and financial losses, using self-executing service level agreements, bonus-malus insurance policies, and crowdfunded liquidity pools.
DSLA Protocol's flagship use case is to offset the financial losses of Proof-of-Stake delegators and DeFi users, while incentivizing the connectivity, performance and availability of staking pool operators and DeFi service providers.
To learn more about DSLA Protocol, please visit stacktical.com, browse our official blog, and follow @stacktical on Twitter.