DSLA Listing Announcement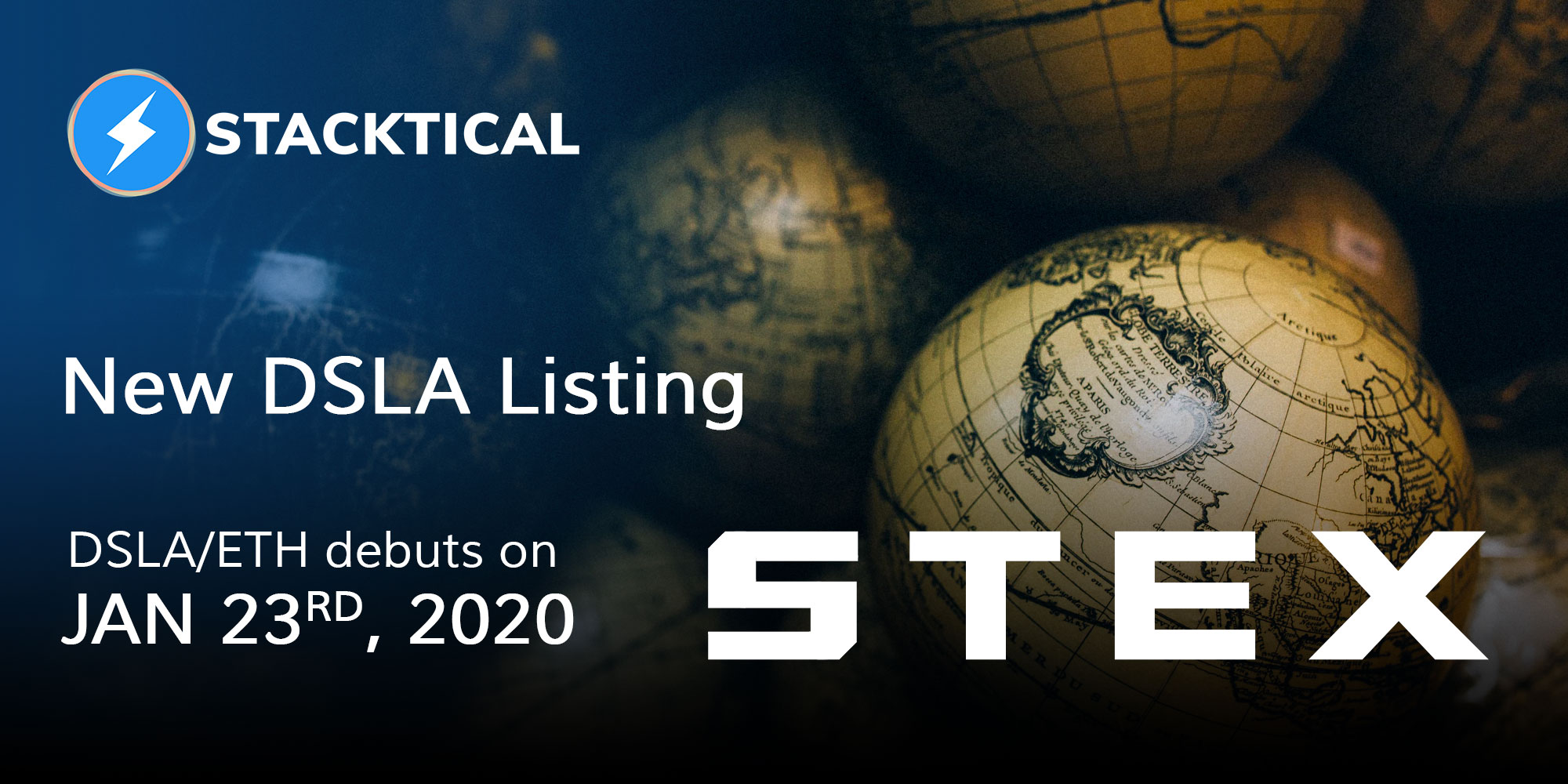 Mark your Calendar
Shortly after sharing our listing roadmap for 2020, we are pleased to inform the community that the DSLA utility token empowering the DSLA Protocol will be listed on the STEX cryptocurrency exchange on Thursday, January 23rd, 2020!
STEX is a Top 100 CMC exchange, with more than $40M in daily trading volume. It is a an excellent place for projects to be noticed by enthusiastic, early token adopters. DSLA will debut trading under the DSLA/ETH pair.
Deposit your DSLA on STEX now
We strongly advise you sign up to STEX and deposit your DSLA tokens as soon as possible, for a smooth trading experience. Also make sure your verify your account, if that is a requirement.