DSLA Listing Announcement
Written by DSLA Core Team on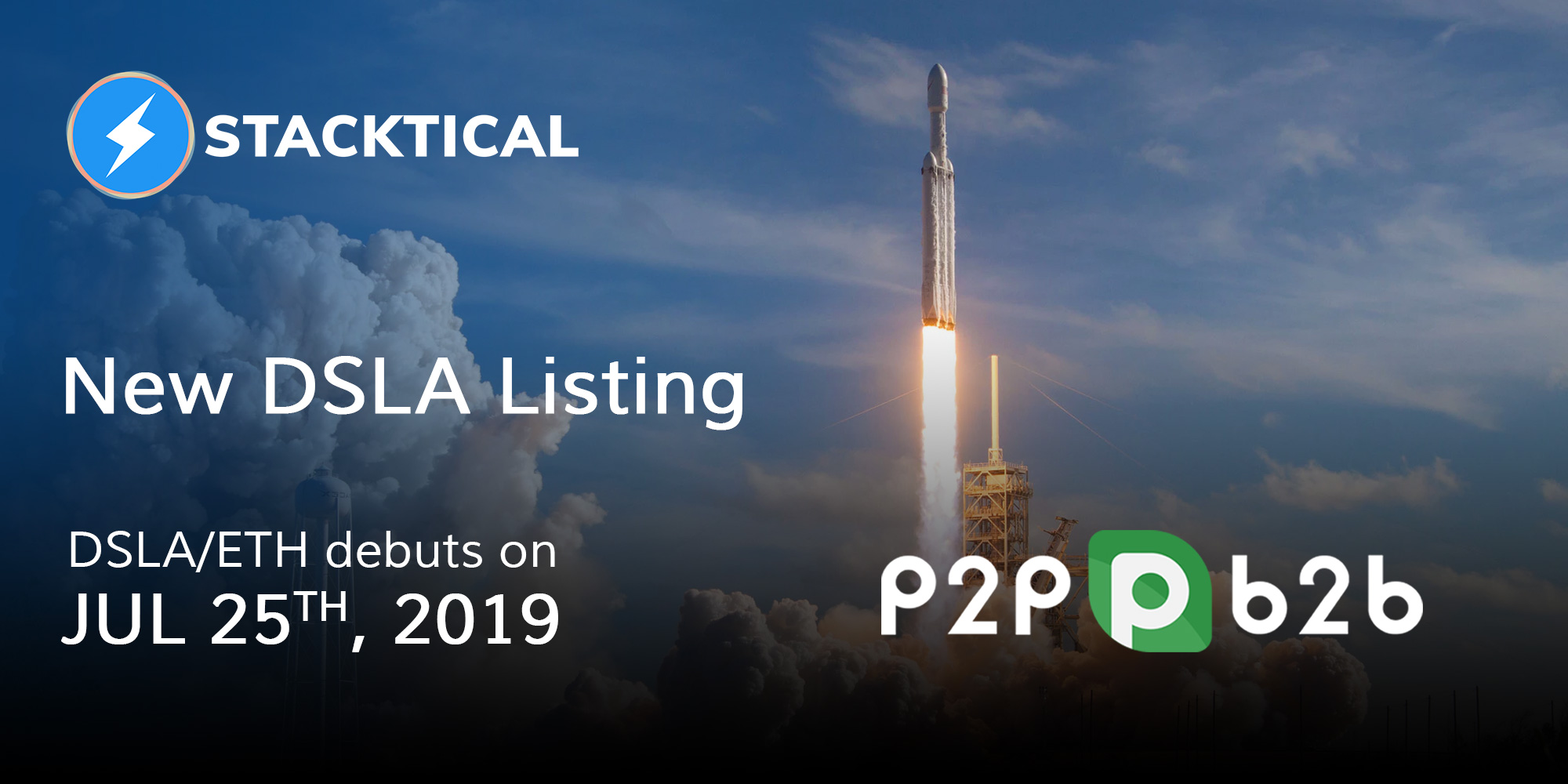 Mark your Calendar
We are pleased to inform the community that the DSLA utility token empowering the Stacktical Platform will be listed on the P2PB2B cryptocurrency exchange on Thursday, July 25th, 2019!
P2PB2B is a Top 50 CMC exchange, with more than $165M in daily trading volume. DSLA will initially debut trading under the DSLA/ETH pair.
This first listing is aligned with the upcoming release of our revamped Platform, and will facilitate the onboarding of our customers, as well as the provisionning of their delay and downtime compensation pools.
We strongly advise you sign up to P2PB2B as soon as possible for a smooth trading experience.